Car Wreckers Sunbury & Used Parts Dealers
Cash for Old Junk Car Removal Sunbury – up to $15,000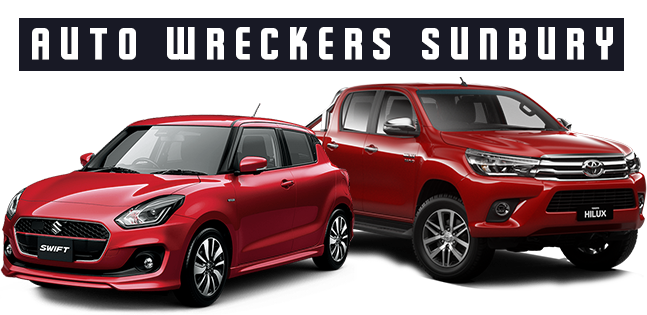 About Car Wreckers Sunbury
Sell your unwanted car to the most reliable car wrecking company named Car Wreckers Sunbury as we pay top cash for selling unwanted cars in Sunbury. We buy unwanted, unregistered, junk, broken, old, scrap, and wrecked cars. In exchange for your used and damaged car, we are willing to pay cash as high as $15,000.
Regardless of where you are located in Sunbury, our car buyers come to tow your unwanted car within a day. Our services can be availed all across Sunbury and surrounding areas. All you need to do is call us with the details of your old cars Sunbury. Our experts then let you know our cash quote, which depending on your car's condition, may exceed up to $15,000.
As the car owners, when looking for scrap car removals Sunbury, try making a deal with the one that
Offers maximum value for your scrap car and
Do not charge you any fees for the services they have to offer.
There are a number of local cash for cars businesses and auto wreckers Sunbury that may offer you one or the other service. It is important that you are given a maximum number of benefits because there are companies willing to do so. Car Wreckers Sunbury specifically cater to the car owners' needs in Sunbury Victoria.
Service Areas
At Car Wreckers Sunbury, we provide cash for cars and free removal services to all the following suburbs.
Our Services
At Car Wreckers Sunbury, there are a number of free services that we offer to all our clients in Sunbury.
Used Spare Parts Sunbury
Original and genuine used car parts are available at our place. Give minimum spare parts cash and get a quality one.
Junk Car Dismantlers Sunbury
Our experts carefully wreck, dismantle and salvage cars, vans, trucks, and 4wds in Sunbury.
Get The Best Cash for Old Scrap Cars
At Car Wreckers Sunbury, we start off by giving you our very first service completely free of cost. Anyone in Sunbury can sign up for a completely free junk car evaluation. When we evaluate your car, we make it very clear that our estimations are free of obligation. And this means that you are free to look for any other quote that other local businesses offer.
Free Quote & Evaluation
Our experts at Car Wreckers Sunbury do not charge a single penny for the evaluations either. Although there are a few basic details about your car that you must provide to our car valuation experts. We need to know
The brand and model of your car
It's model year
Its mileage and overall condition
Your name and phone number
Your email address and
Complete pickup location in Sunbury.
Our team lets you know our cash quote as soon as you send us these details. Depending on all the important factors, your quote may exceed up to $15,000. And not only that, we promise to pay you the full cash right on the spot.
Free Junk Old Car Removal across Sunbury
Unlike many of the local car removals, Car Wreckers Sunbury does not charge the clients for car removal services. We simply ask you for the day that you prefer and your location in Sunbury.
Our towing experts bring along all the necessary equipment and arrive at your location, right on time. We take care of the entire routine and make sure that your experience is free of hassle.
Important Tasks to Do Before Car Removal
At Car Wreckers Sunbury, our team of car removal experts takes care of paperwork as well. Although there are a few things that you can do on your part. Before we arrive, our team always appreciates if you have cleared out your personal items from inside of the vehicle. Also remove the number plate, from your car, as you might need it later.
It is important that you clear the path to your premises as well for our tow trucks to get in. if you somehow feel that it is not doable, let us know in advance so we can make arrangements.
It is a request to all our customers to remove all the rubbish from the car as you can contact City of Hume council. Apart from that, only complete vehicles are accepted at Car Wreckers Sunbury yard.
No Hidden Charges or Admin Fee
When you sign up with Car Wreckers Sunbury, there are absolutely no hidden charges for our towing service, no matter where you are located in Melbourne. Our team does a quick inspection of the cars when they arrive. Soon after this, they pay you the full cash for cars and then tow them away.
How does it work?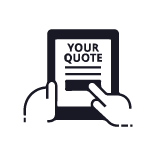 Get Quote for Vehicle
Schedule a Pickup
Cash on Spot & Pickup
How to Contact Us for Free Quote?
Car Wreckers Sunbury happens to have a great customer care staff that responds to all your queries without any delay. We suggest you our best options and guide you through each step that we follow.
You can contact us by either of the following methods
Call our customer care helpline and talk to our staff
Email us the details of your car to request a quote. Or
Fill a simple form online with all the necessary details.
Excellent Deals for All Makes and Models
When selling your car to Car Wreckers Sunbury, you do not have to worry about the make and model of your car. Even the overall condition of your car does not matter to us when buying it for wrecking and recycling.
In our Car Wreckers Sunbury yard, we have all the expert brand car wreckers to assist you. You can also find any car part of the following:
Eco-Friendly Car Recycling and Dismantling
After the bringing of the car to our car-wrecking yard in Sunbury, the car dismantling experts assess the car once and then dismantle it. It is only after they ensure that it is safe to disassemble and that there are no residual fluids and fuel in the vehicle.
Once they disassemble the car, they set aside all the parts that appear to be still working fine. Whereas the parts that are completely damaged or are irreparable, go directly into the pile of discarded material.
The experts at Car Wreckers Sunbury yard run several quality checks on the seemingly good parts. And later put those in our collection of used brand car spare parts. All the discarded parts, on the other hand, are instantly recycled.
All of these steps that we take, ensure that we produce minimal to no automotive waste. And that we utilize all resources present, to the maximum.